Culture
6 Ball Culture Icons And Newcomers Everyone Should Know
a celebration of trailblazers, up-and-comers and Pride.
The rainbows are out, the tank tops are cropped and Pride season is back. While mainstream America has just begun to recognize historic PoC LGBTQ activists for their incomparable contributions to Pride, these trailblazers have impacted the movement from the beginning. Take modern ball culture for example, crafted by the Black and Latino community, it has long been credited as a catalyst for introducing LGBTQ culture to the masses at large.
The 1991 documentary Paris is Burning introduced the world to underground ball culture and simultaneously became a LGBTQ cultural cornerstone. If you haven't seen the film, I suggest you do so stat — if for nothing else, watch it to experience grand dame Dorian Corey's hilarious commentary.
Ball culture is creative, brilliant and still vibrant. Equal parts pageant, dance competition and fashion show; the culture relies on style and personality as much as it does movement and swag. Here's a list of 6 Ball Icons and newcomers everyone should know.
1. Paris Dupree
Giphy
Paris Dupree could be considered the most important, yet least known icon in the history of voguing and ball room competitions. Urban legend has it that Dupree actually started the voguing dance form, as we know it. University of East London cultural professor Tim Lawrence posted commentary from DJ David DePino about how voguing began, on his webpage.
"Paris Dupree was there and a bunch of these black queens were throwing shade at each other. Paris had a Vogue magazine in her bag, and while she was dancing she took it out, opened it up to a page where a model was posing and then stopped in that pose on the beat," The article said. "Then she turned to the next page and stopped in the new pose, again on the beat," it continued.
Also, Dupree created the "Paris is Burning" ball in 1981, putting the "Paris" in the documentary Paris is Burning.
2. Willi Ninja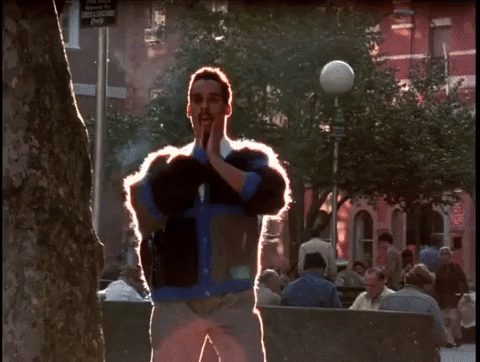 Giphy
Considered the "Grandfather of Vogue," Willi Ninja parlayed his success from late night Harlem ball competitions into mainstream stardom. A self taught dancer, Ninja utilized crisp precise lines inspired by various dance styles and martial arts. He founded the House of Ninja, which was considered a rare, multi-ethnic house.
In popular culture, professional models like Naomi Campbell and socialites such as Paris Hilton sought out Ninja's expertise in walking the fashion runway. In 2001, Ninja died at 45 years old as a result of AIDS related heart failure, having fulfilled his dream of world stardom.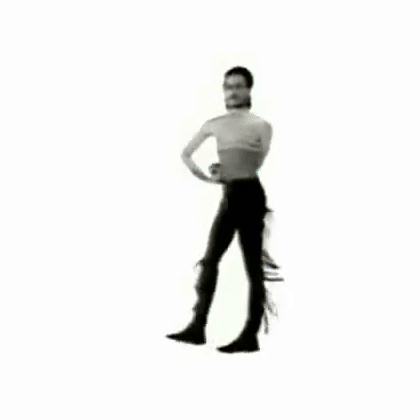 Giphy
3. Pepper LaBeija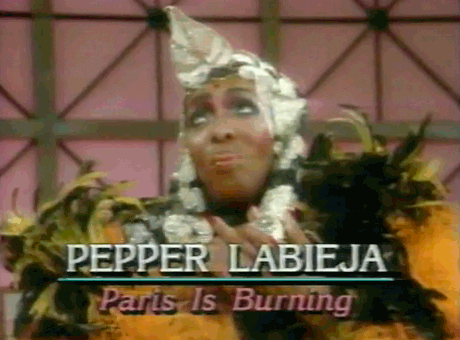 Giphy
As the legendary mother of House of LaBieja, Pepper LaBeija took in homeless gay New York City youth. Known for her over the top and intricately designed ball gown, The New York Times reported that LaBeija had won up to 250 trophies in her long and prolific drag ball career. Later in life, LaBeija suffered from complications due to diabetes, yet still served over House of LaBeija— even after several amputations. She succumbed to heart failure in 2003 at the age of 53.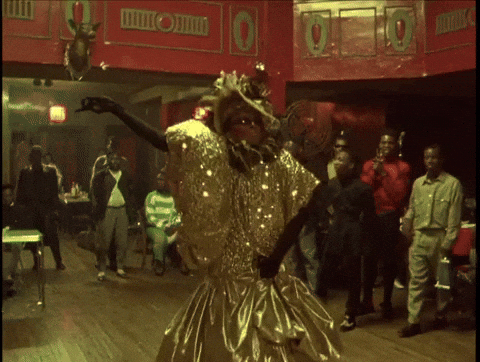 Giphy
4. Leiomy Maldonado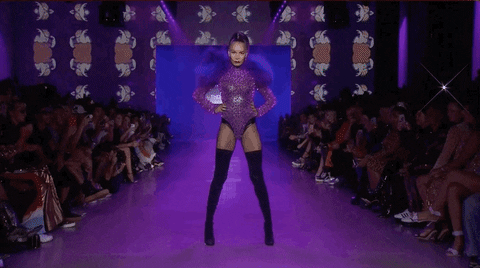 Giphy
In 2009, MTV's America's Best Dance Crew threw in a refreshing dose of inclusivity by featuring the Vogue Evolution crew, a group of five queer dancers who specialized in ballroom. In that season, the world was introduced to "Wonder Woman" Leiomy Maldonado, who was the shows first-ever transgender competitor. Much has happened professionally, since the competition catapulted her into the limelight.
Maldonado has been featured in Willow Smith's "Whip My Hair" music video, is a spokesperson for Nike's Equality campaign, and is now a renowned choreographer whose work can be seen on the FX show Pose. Her continuous success shows that mainstream fascination with ball culture won't be slowing down anytime soon.
5. Kia LaBeija
The multi-hyphenate artist and reigning mother of House of LaBeija, Kia LaBeija is a dancer, photographer and visual artist. Having been born with HIV, the cis-gender queer dynamo puts personal narratives and representation at the forefront of her artistry.
"I think it's important for us, especially as cis-gender women, to feel proud of who we are in the ballroom, and also uplift our trans sisters and not feel like we have to be separated from them," LeBeija told W Magazine, speaking about unity and representation.
6. Javier Ninja
YouTube | B Ballroom
An instructor at New York City's Broadway Dance Center, who also teaches internationally, Javier Ninja's clean and clear-cut moves are undeniably reminiscent of the Ninja name. Javier is a purist, believing that modern voguing is more consumed with athleticism and shock than style.
"It's lost its essence. It used to be about performance. Give them a story, with a beginning, middle and end," Javier told the New York Times, in regards to voguing.